Serious accident prevention
Focusing on the most important risks
2 minutes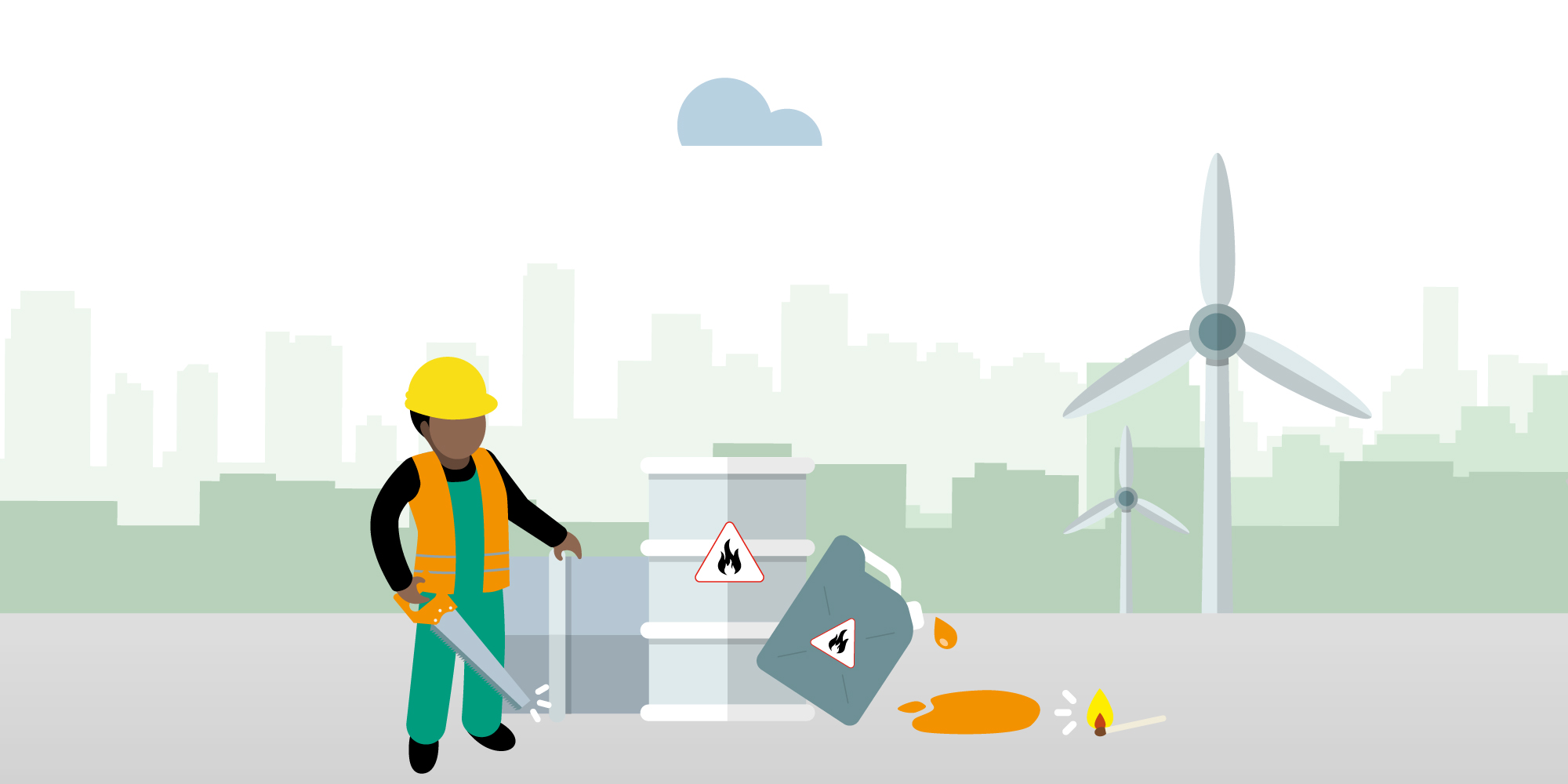 Discussions with our members and interventions in the field have led us to the following conclusion: we need to take a new look at our risk management strategies! We need to focus on the most important risks: serious, fatal and major technological accidents.
Focusing on the most important risks: a strategic axis for prevention
Organizations face several types of risks:
relatively minor workplace injuries, generally captured by the incident rate.
serious or fatal accidents,
and major technological accidents.
These last two categories pose the greatest threat to the organization. They can impact employees, facilities, the local population, and the environment. It is therefore essential to make the prevention of serious, fatal and major technological accidents a strategic focus of prevention.

Expert insight
According to Professor Marcel Simard, a sociologist and former professor at the University of Montreal (Canada), companies that are HSE champions prioritize major risks in their prevention policies for 3 reasons:
to underline their claim that they see safety as a fundamental value; a major accident can cause enormous damage in terms of human lives, but also in terms of credibility and financial losses
to motivate the entire organization to work towards the same, agreed, goal: major accidents are considered unacceptable.
to initiate a strategy that seeks to achieve zero serious or major accidents.
The incident rate does not tell us anything about an organization's preparedness for fatal and major accidents
Companies often use the famous incident rate to manage safety. However, this indicator tells us nothing about major risk management. It essentially reflects what has already happened, principally minor accidents.
This strategy is linked to a misinterpretation of the Bird pyramid, which suggests that reducing the rate of minor accidents also reduces the number of fatal and major technological accidents. But not really...
The key point here is to unearth and analyze events that could be very serious, i.e. minor events that could have, in slightly different circumstances, have led to serious accidents. We call this the prevention diamond model, a rich source of information for companies.
The prevention diamond forces us to think about events that may seem minor, but could be very serious. In other words, under slightly different circumstances, they would have resulted in serious accidents.
Identifying and handling events that could be very serious must, therefore, become a key element in prevention policies.
The root causes of adverse events must be identified
Once events that could be very serious have been detected they must, of course, be analyzed in order to understand the mechanisms that led to the situation. In this context, we tend to look at operator behavior to see if a mistake has been made.
But beware! Human error is a consequence and not a cause! Behind the error, there is often a series of deeper, technical and organizational causes. In fact, we need to understand the respective contributions of the individual and the organization to undesirable events.
Articles on the same topic