Icsi, a team on a human scale
Icsi is both a human-scale association – and a broader network of volunteers and committed partners. Following its creation in Toulouse, France, Icsi now also has offices in Lyon and... Argentina!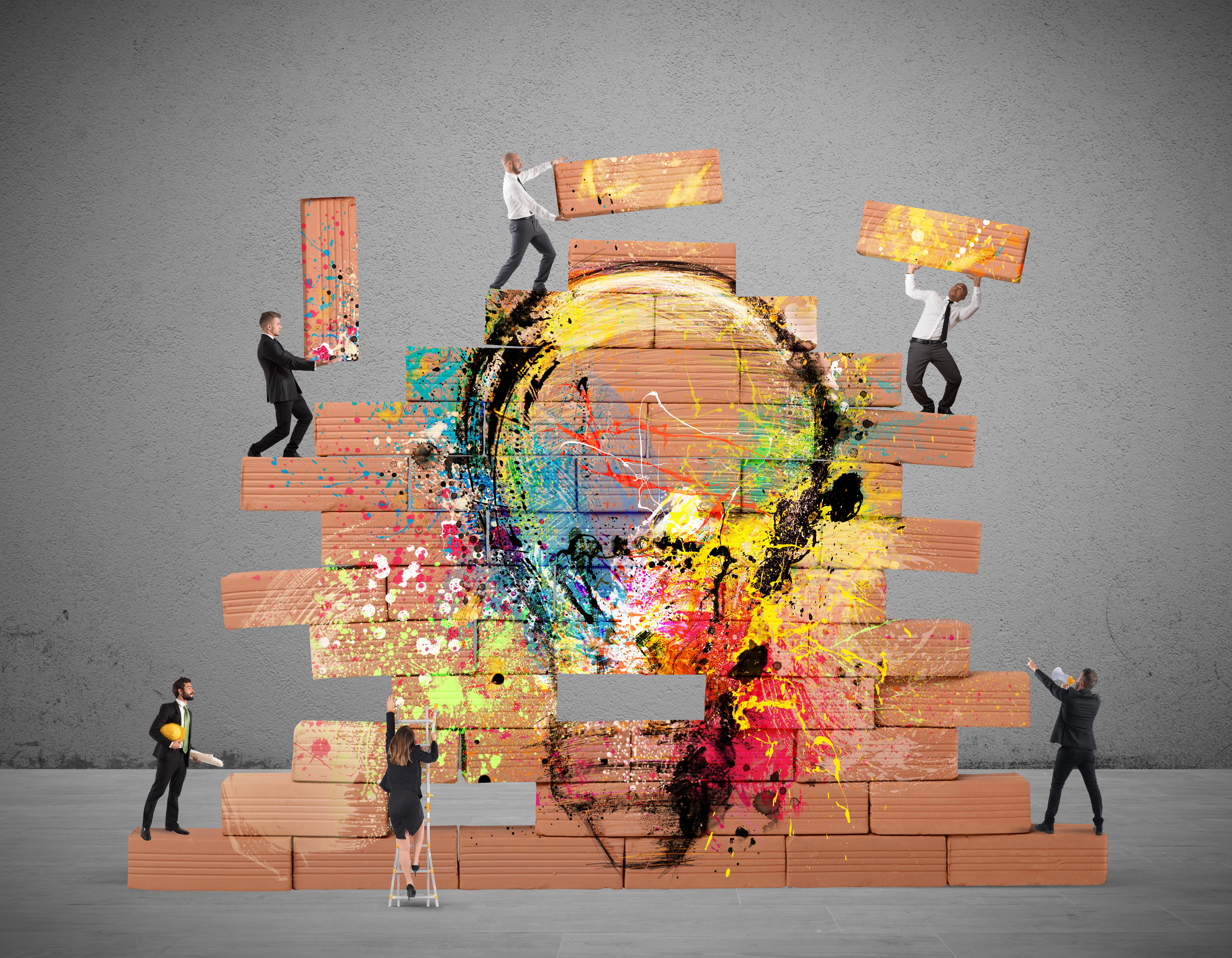 | Small team, big projects! |
Icsi's strength lies in its dynamic and curious team. A friendly bunch, who love to talk about their work, we have very different backgrounds – not to mention personalities, which makes for a lively working environment! Kindness, independence, sharing... working at Icsi means being part of a team.
The team in France
In France, the Icsi team consists of about twenty members, working on the following activities:
development: the team bring the community together and lead the development of new projects that draw upon Icsi's know-how and methods
operations: this team is responsible for all of the support and training activities that Icsi members engage in to change their safety culture
communications: here, the mission is to spread the safety culture message to as many people as possible
science: the team provide scientific inputs and outputs, based on academic research
the general secretariat: the administrative, financial, IT and communications team
and general management.
Our branch in Latin America
In Argentina, we have 4 members of staff who are working to develop a safety culture in Latin America. Located in Buenos Aires, the office supports local Icsi members in their efforts to develop a safety culture. It offers professional training (including certification programs) in both face-to-face and online formats, and runs community activities such as a discussion group and free webinars.
Both teams work together to develop the Institute's theoretical and practical programs. These include safety culture, risk management during the COVID epidemic, or the industry of the future.
Governance bodies
Icsi's strategy is guided by its executive committee, and 3 governance bodies representing the interests of its members:
The General Meeting: sets annual objectives, determines budgets and decides on major projects.
The Board of Directors: regularly monitors the Institute's operations.
The Policy and Evaluation Council: guides new initiatives, and validates the quality of deliverables.
The secretariat
André-Claude Lacoste, President
Jöel Bertrand (CNRS), Treasurer
Isabelle Delobel (SNCF), Secretary-General
Cyril de Coatpont (TotalEnergies), Vice President
André-Claude Lacoste, President
"A global change is underway in the world, with the COVID-19 crisis, but also with climate change. Our systems – and Icsi – must become more resilient in order to meet future challenges. This context requires Icsi to re-examine the needs of its members, and the notions of working together and 'public service' must, more than ever, serve as a compass to guide Icsi's work with its members on topics of shared interest".
---
Excerpt from the 2019 Annual Report
| Senior management |
| His philosophy |
Safety is a powerful driver that can improve the overall performance of an organization.
Ivan Boissières
Director General
Ivan Boissières holds a PhD in the sociology of organizations, and is an affiliate professor at the ESCP Business School. He is also the Managing Director of the Institute. Ivan is committed to making the Icsi a platform that creates links between members with very different backgrounds and realities. Everyone is invited to contribute to building the edifice of a better safety culture. Convinced that the diversity of points of view of its members is an asset, Ivan sees Icsi as a think tank, an ideas' laboratory that is enriched by real-life experience, and the work of its discussion groups and the Foncsi. This approach creates a source of innovation that is expected to enrich experiments in the field, and build the safety of the future.
| His philosophy |
Spending time in the field is crucial! Without it, there can be no real change in safety practices and culture.
Jean-Marc Vaugier
Deputy Director
 Both passionate and practical, Jean-Marc Vaugier has been Director of Development since January 2020. He came to Icsi from the Total group, where he travelled to all four corners of the world. As production manager, he gained in-depth experience of life in the field, then held cross-cutting positions, such as refinery safety manager, before leading projects to change the safety culture. He brought his rich experience and operational outlook with him to Icsi. What drives him? Learning. And there can be no doubt that there is plenty to learn from the wide diversity of Icsi's partners – starting with the industry, but extending to local authorities, researchers, associations and universities.
| Her philosophy |
No one person holds the keys to safety
Dounia Tazi
Director of Operations
Dounia Tazi is Icsi's Director of Operations. Bringing together expertise and agility, she supports many of Icsi's diverse members in developing programs to improve their safety culture, often internationally. And nothing makes her happier than to "move the lines", waking people up to new ideas that will bring about lasting change in risk management. For Dounia, Icsi offers a vast field of opportunity: one day she is in a management committee meeting, the next day she can be working with passionate researchers, and the day after that she'll be in the field with operators. All of these diverse interactions are valuable, because safety cannot be decreed, it must be co-constructed.
| His philosophy |
What you have to be prepared for is to be unprepared
Jean Pariès
Scientific Director
Jean Pariès has been Scientific Director of the Icsi and Foncsi since January 2020. A civil aviation engineer, he spent 15 years at the DGAC, where he discovered the importance of human factors and the wealth of experience of international expert groups. He then took off to the Accident Investigation Office, where he met Jim Reason, Ron Westrum, René Amalberti, David Woods, Erik Hollnagel, Sydney Dekker, etc. Co-founder and director of Dédale for 20 years, Associate Research Director at the CNRS for 4 years, his work is focused on safety in a complex world – from nuclear to medical – and he has presided over the Resilience Engineering Association for 6 years. Now a part of the team at Icsi and Foncsi, he continues to passionately question the resilience of organizations that have to operate in an unpredictable world. His playground is expanding to include communities, associations and trade unions.
| Her philosophy |
Icsi's identity comes from the diversity of its members ; we need to nurture it.
Pauline Fabre
General Secretary
Pauline Fabre has been part of Icsi and Foncsi for 15 years, and has been General Secretary of both structures since February 2020. Meticulous and versatile, this queen of the excel spreadsheet enjoys the strategic, cross-cutting dimension of her work. Her guiding principle: keep an eye on what lies ahead in order to anticipate difficulties, and put in place structures that benefit the entire Icsi community. Her commitment to Isci and Foncsi has deep roots: their goals are her goals.